What's New:
Valentines Spirit Week!
February 8th – 12th
Monday

Tuesday

Wednesday

Thursday

Friday

PJ Day!

Show your love for comfort and wear your Pajamas to school!

Valen-"Twin"

Day!

Match your outfit with your friend or someone special!

Red and Pink day!

Make sure to show your valentine spirit by wearing red and pink. There will be a love booth where friends can take pictures together!

Thoughtful Thursday!

Student Council will go around and give compliments to students at lunch!

Panther Love Friday!

Make sure to wear your PA clothes and colors! Our panther will take cute pictures with students at lunch!


















African Heritage Month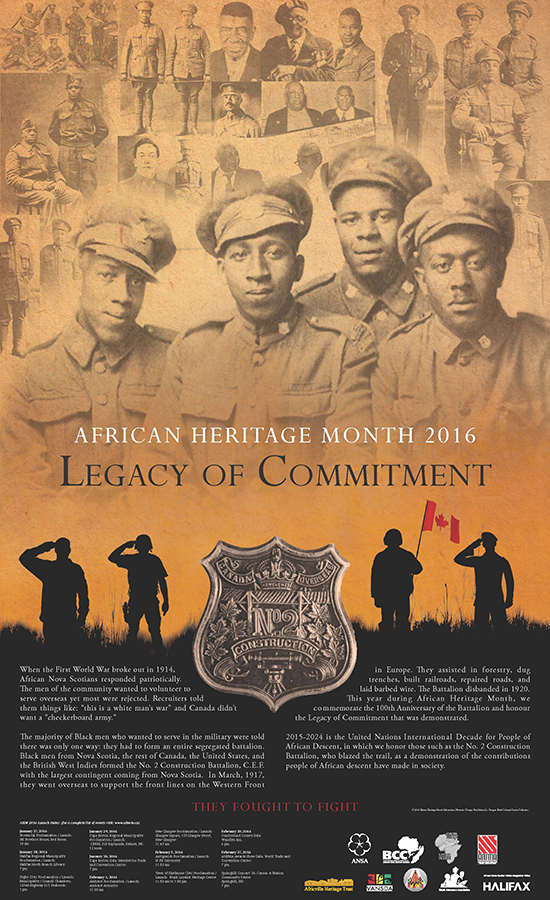 This year African Heritage Month is honouring the No. 2 Construction Battalion with the theme of: Legacy of Commitment – They Fought to Fight. Black men from Nova Scotia, the rest of Canada, the United States, and the British West Indies formed the No.2 Construction Battalion, C.E.F. with the largest contingent coming from Nova Scotia. In March 1917, they went overseas to provide support on the Western Front in Europe. They assisted in forestry, dug trenches, built railroads, repaired roads, and laid barbed wire. The Battalion disbanded in 1920. This year during African Heritage Month, we commemorate the 100th anniversary of the Battalion and honour the legacy of commitment that was demonstrated.


2016-17 Registration

The Guidance Counsellors have begun meeting with our feeder school Grade 9's. The 2016-17 Course Selection book is available here.





For information about the VIMY 100 trip click here
To enroll on the VIMY 100 trip click here
To ask a questions about the VIMY 100 trip click here


Check out our 2014 2015 Community Report
Student Services "Important Dates"
Date/Time

Event/Location

Feb. 5

Acadia U. in Room 103 during lunchtime
Feb. 9
MSVU - Foyer
Feb. 10
University of New Brunswick's "Transition to University" parent and student information evening
7 pm at the Ramada in Dartmouth.

Please visit unb.ca/recruitment to register.
Feb. 16
St. Thomas U in Room 103 during lunchtime

Feb. 16

St FX Information Session, Tuesday, 6:30-8:00pm, Halifax Central Library....RSVP AT: emoore@stfx.ca
Important Info from Elections Nova Scotia
Check out the link above for information on Student Accident Insurance from
Nova Scotia Action Plan for Education
On Thursday, January 29th, 2015, the Honourable Karen Casey, Minister of Education and Early Childhood Development released The 3 Rs: Renew, Refocus and Rebuild, Nova Scotia's Action Plan for Education to provide a better future for Nova Scotia's students.
New Provincial School Code of Conduct Policy
New province wide code of conduct policy Sept 1 / 2015 - Click on the link above
New Provincial Homework Policy
New province wide homework policy Sept 1 / 2015 - Click on the link above
Energy Dashboard
Check out PA's dashboard:
http://hrsb.energydashboard.ca/?127
Find out more information
about the dashboard at:
https://www.youtube.com/watch?v=ydJAN9bFHp8
<![if !supportLineBreakNewLine]>
<![endif]>
<![if !supportLineBreakNewLine]><![endif]>
HRSB is looking for families to host
International Students
click here for more information
Course Selection Book for 2015-16: click here
Information Session PowerPoint: click here
School Cancellation

There may be circumstances when school is cancelled during the day due to severe weather, power outages or where there is a situation deemed unsafe for our students to be present.

This decision will be communicated to all schools as close to 11:00 a.m. as possible.

Prince Andrew High School is part of the Prince Andrew Family of Schools. Usually, weather related cancellations will be announced on the radio according to "Family of Schools', not the individual school. Therefore, if you hear announced that the Prince Andrew Family of School is closed then Prince Andrew High School is closed.

The Halifax Regional School Board takes great care when making the decision to alter the normal operations of schools in the event of severe or inclement weather. Decisions on school closures and/or bus cancellations are posted on the board's website at www.hrsb.ns.ca, on Twitter at www.twitter.com/HRSB_Official, recorded on 464-INFO (4636) and communicated to all local radios stations. You can also receive notice of school and bus cancellations by e-mail or text message by following the link on the front page (left side) of the HRSB website. If you interested in learning more on how decisions regarding closures and cancellations are made, visit http://www.hrsb.ns.ca/content/id/1137.html.
Need help creating your email/moodle account: click here
VIDEO SURVEILLANCE
Our school uses a video surveillance system as part of our continued efforts to support a safe, positive and effective learning environment. We recognize that the images recorded by this video surveillance system are personal information and, as with all other personal information, we take steps to balance privacy rights with safety and security concerns. The school has the legal authority to collect this personal information under Section 24 of Nova Scotia's Freedom of Information and Protection of Privacy Act.
Only designated staff has access to our video surveillance equipment and such access is restricted as required by law. The system is used to enhance school safety and to deter or take action in response to unlawful behaviors.
If you have any questions about video surveillance at our school, please contact the principal, Greg MacKinnon.
Break down of Student Fees (total: $50 with a locker, $45 without a locker)
Lockers: $5 (receiving/using a locker is optional)
Field Trips: $10
Athletics: $20
Co-Curricular: $15
Prince Andrew is on Twitter.

Follow us at
Panthers_PA
Information on School Lock Down
You're not alone. Support and resources are available to help www. novascotia.ca
MedicAlert
The Canadian MedicAlert® Foundation is a charitable organization which is the leading provider of emergency medical information services linked to customized medical bracelets and necklaces. We are pleased to be able to offer MedicAlert memberships to students (from age 4 to their 14th birthday) through the No Child Without® program in select schools. The financial support of the Government of Canada and Lions Clubs allows students to receive the MedicAlert membership for FREE. Please visit the No Child Without website for further information.
Student Drop Off
Parents are advised to use the driveway closest to the Aliant building, for entrance and exit, when dropping off students. Student parking is available at the back of the building and can be accessed through the driveway shared with NSCC. See site plan for more information.


How to Setup Parent Access to PowerSchool